Stunning Doodle In Honour of Maya Angelou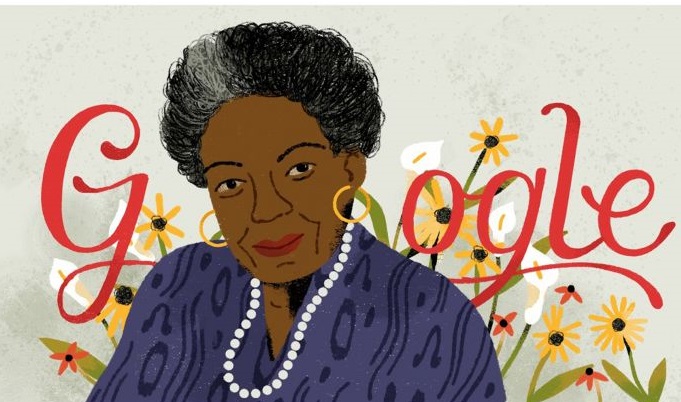 April 4th 2018, Google celebrates Dr. Maya Angelou  today with a stunning doodle is honouring the poet, civil rights activist, and author on what would have been her 90th birthday is nothing short of a masterpiece.
Oprah Winfrey told Google"Maya Angelou is not what she has done or written or spoken, it's how she did it all". "She moved through the world with unshakeable calm, confidence, and a fiery, fierce grace and abounding love."
Angelou was born as Marguerite Annie Johnson in St. Louis, Missouri in 1928. At seven years old, she was raped by her mother's boyfriend and, following the incident, did not utter a word for six years. According to the National Women's History Museum, it was during this time and throughout her teenage years that Angelou began writing essays and poetry. At 15, she repeatedly applied to become a street car conductor, but was initially rebuffed because of her race. Her persistence paid off and she eventually became the first African American to hold the role in San Francisco.
Comments
comments