GRC 5X5 GERMANYS REALITY CHECK- 2014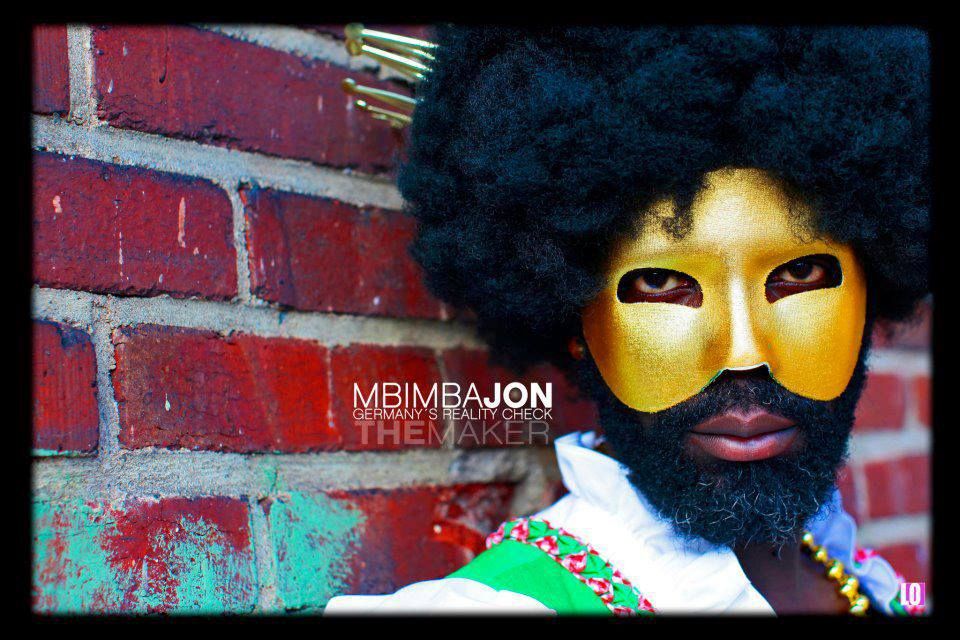 Professional Streetball Competition. Das beste Streetball Event in Deutschland findet nicht in Berlin, nicht in München und auch nicht in Frankfurt statt, sondern in der ABENTEUERHALLE KALK IN KÖLN. Am 05. & 06. Juli 2014
präsentiert der 5×5 Germanys Reality Check zum 9. Mal die größte Streetball Competition des Landes. Zuschauer bekommen wie jedes Jahr die Möglichkeit mitzuerleben, welches Top Team sich "die Krone" des Events aufsetzt und den Triumph mit nach Hause nimmt. Germanys Reality Check zeichnet sich vor allem durch die Auswahl von qualitativ hochwertigen Teams aus Deutschland und Europa aus.Somit ist dieses Turnier das deutsche Street Event des Sommers 2014.
TAKIN ́ IT TO THE STREETS
Neben der 5X5 GRC Streetball Competition, bietet das Event zwei attraktive Basketball Show-Wettbewerbe für Nachwuchsspieler: das 1 on 1 Battle und der Spalding Three Point Shoot out.
THE "WORLD" DUNK CONTEST
Das Highlight des 5X5 GRC ist der internationale Slam Dunk Contest mit den weltweit bekannten Athleten, wie dem 2-Time Champion Mr. Guy Dupuy, Young Hollyhood aus den USA und dem BEKO BBL
All Star Dunk Champion 2014, Rafal Lipek aus Polen.
GRC Basketball
GRC Pressemitteilung 2014
WWW.GRC-COMPETITION.COM
Überblick über die Veranstaltung
EVENT-NAME:
5×5 GERMANYS REALITY CHECK
SPONSOR BY:SNIPES
LOCATION: Abenteuer Halle Kalk (KÖLN) INDOOR und OUTDOOR)
DATES: am 05.-06. Juli 2014
GENRE: Basketball / Musik / Mode / Lifestyle
(Sports – Streetwear, Sneaker)
INFO:12.- Euro (Erwachsene) und 8.- Euro (Jugendliche ab 15 Jahren). Alle Jugendlichen unter 15 Jahre – Eintritt Kostenfrei (nur im Begleitung von einem Erwachsenen).
ERWARTETE BESUCHER:
2.500 Personen
GRC LIVE/OUTDOOR SHOWCASE
Abgerundet wird das Programm mit Music Live Act, Hip Hop MC ́s und DJ ́s, Beatbox Session sowie das Street Dance Performance und die Showanla gen dem Basketball Freestyle Team "Never Blink" aus Paris.
HEADLINE GRC LIVE SHOW / ANIMATION DJ Osun (Köln) Akua Naru (Kön) Basketball Freestyle (Paris) DJ Young C. (Bonn) Akanni (NY-Bronx) Double Dutch Session (London) DJ Ayleen (Stuttgart) Don
Abi ( Köln) Vaioline – Man (Aachen) DJ Bizi Brown (Düsseldorf) und mehr…Carlos Beatbox (Duisburg)
GRC Presse E.mail:mbimba.jon@tjs-basket.de
HOMEPAGE: www.tjs-basket.de | www.grc-competition.com
Facebook: www.facebook.com/GRC.BASKETBALL
GRC  2014
SPORT – MUSIC – MODE – ENTERTAINMENT
___________________________
Meine Damen und Herren,
unter der Motto: NOT in berlin, NOT in munich and NOT in frankfurt…
JUST IN COLOGNE!  GRC Basketball / July 5th – 6th, 2014
das beste Streetbasketball Event Deutschland findet wieder in der Abenteuerhalle Köln Kalk!
GRC Trailer 2014 –  http://youtu.be/G1YBPN3P8-Q /

see u…
Jon Mbimba Mavinga
CEO I FOUNDER I ORGANISATION (TJS/GRC)
– – – – – – – – – – – – – – – – – – – – – – – – – – – – – – – – – – – – – – – – – – –
– – – – – – – – – – – – – – – – – – – – – – — – – – – – – – — – – — – – – – – – – –
GRC – Basketball  / TJS – Basket U.G. (Haftungsbeschränk)
Manager / Sport / Event / Marketing
E.Mail: mbimba.jon@tjs-basket.de
– – – – – – – – – – – – – – – – – – – – – – – – – – – – – – – – – – – – – – — – – – –
_ _ _ _ _ _ _ _ _ _ _ _ _ _ _ _ _ _ _ _ _ _ _ _  _ _ _ _ _ _ _ _
The biggest International Tournament of Streetball (Professional)
5X5 GERMANYS REALITY CHECK – Basketball Weekend
SAVE THE DATE:  JULY 5TH – 6TH, 2014 – COLOGNE, GERMANY
– – – – – – – – – – – – – – – – – – – – – – – – – – – – – – – – – – – – – – – – – – – – – – – – – – – – – – – – – – – – – – –
INFO / CONTACT:
www.facebook.com/GRC.BASKETBALL
WWW.GRC-COMPETITION.COM
www.tjs-basket.de
Comments
comments