Summer mood with some special eye-make-up tips.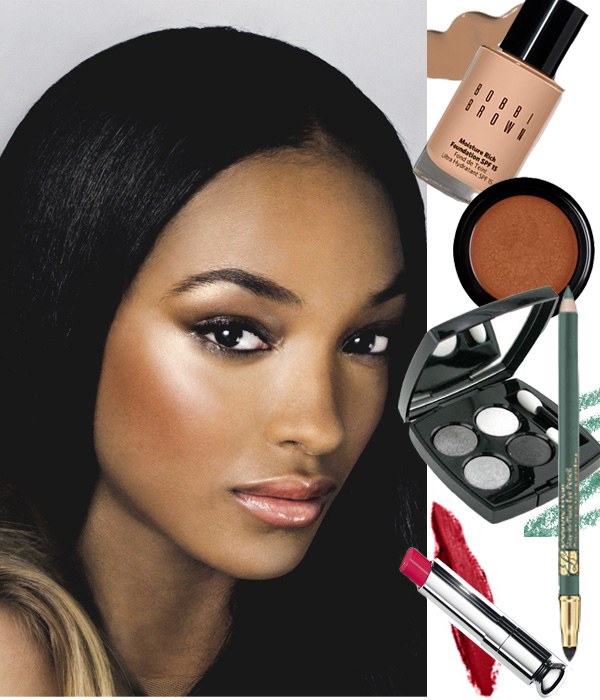 As much as beeing beautiful from the inside is important, looking attractive with the help of make-up is also a way of to make you feel good and fabulous.
Black skin is beautiful and it can be made more attractive with using right kind of eye makeup. With some simple tips, you can improve it to a great extent.
Use lighter colours
When choosing eye shadows for black skinned women, it is important to go for lighter tones only and never overdo. Because naturally its dark, rich shades will not give nice effect. Instead choose neutral or soft tones.

Apply gently and merge well. Line with black or brown eye liner. You can choose any other colour as well. Mascara is also important. Apply several coats for more extension and glamour. Pink, peach, lavender, aqua, light green, soft grey, cream, beige, silver and gold are perfect colors for such eyes.

Primer (Eye make-up tips)
Before putting on eye colours, dab primer over the entire area to make sure, eye colour gives its full effect after application. It also increase staying power of the colour. Start from the upper lashline area and go to the brow bone. Mix it well to avoid smudges.

Highlight
Highlighter is important especially with formal eye makeup. It makes eyes shiny and attractive. Choose silver, gold, beige or light copper. You can have matte, shimmery or glossy effect but it all depends upon your taste, choice and suitability.

Outfit color scheme
The best idea is to use colours that are similar to your outfit or with its embellishments. It looks really stunning and gorgeous.

Type of shadow
Powdered eye shadows give matte effect and are best in casual days. They are most widely used but their staying power is not as good as others.
How To Shape And Pluck My Eyebrows?
Shimmery eye shadows are used for formal occasions, prom night, friends get-together, evening parties, wedding or a night-out. They are sparkly and shiny. Perfect for a fancy look.
Creamy eye shadows are more dramatic and beautiful. They are easy to apply. Just swipe across the upper lid area and finish it off. It looks fabulous and stylish. These are ideal for girlish and modern look.

Eye shape
Consider your natural eye shape when putting on makeup. For smaller eyes, extended eye liner is good. It makes your eyes visually larger and bigger.

For big eyes, choose simple liner that just finished to the outer edge or upper lashline only. Keep it thin and don't overdo.

Applying on lower lashline will also make eyes appear normal. This type of makeup is great for giving dramatic look and grabbing attention to the eyes.
Comments
comments