The African FashionTrend.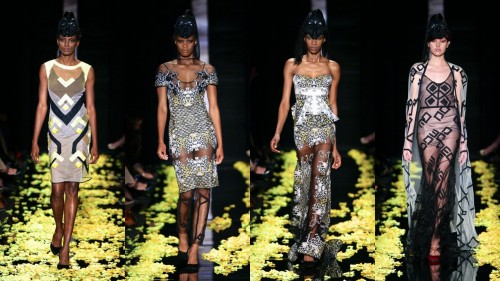 Africa has the most interesting fashion trends in the world that are changing vigorously and you can experience in different cultures. You do not need to be from Africa either to experience this African fashion trend. For instance; the turban head gear dominates in places like Middle East, North Africa, Arab Muslims, and Southwest Asia and amongst the Sikhs of India.  Different tribes like the Kurdish people wear similar head gears commonly called The Jamadani or Pagri in the northern Side of India
It is crucial to understand the transforming fashion trends of Africa. The African continent is rich with diverse languages with different cultures and many countries. It is a big place with different parts and styles of clothing.  Its fashion is booming and it has gained prominence in international fashion shows.  It is rich with different designs of clothes which are made of different colors. There are so many styles and colors that reflect different people and where they come from. For instance, in certain parts of Nigeria, red is seen as a threatening color. It is believed to keep evil away and only be worn by chiefs. In some regions, red represents achievement or success.
The only thing is to find a style that suits your own personal look and then use it with bravado and style. Here are a few trends from different African Fashion Weeks.
Source: Haute African Fashion, South African fashion Week 2013, Ghana Fashion.
Comments
comments