Do You Know THE HOTJEM?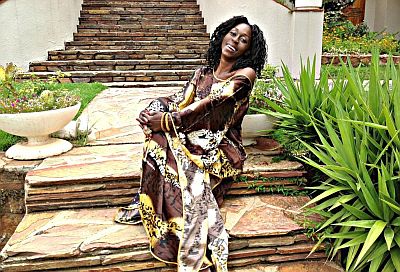 In this special edition, I am presenting some Bold & Beautiful Cameroonian Ladies (BBCL). Some young and dynamic ladies who are very active worldwide in promoting and showcasing, the beauty, lifestyle, fashion and  business activities of Africa on social media and or print. In aknowledgement of what they do and because people hardly find time to know who these busy and powerful ladies are, kindly give me your attention!
Meet Mbole Ekaney of THE HOTJEM
THE HOTJEM is a Fashion & Lifestyle blog that provides latest fashion trends and beauty tips and promotes African Designers and fashion with the aim of showing the world that outfits in African print and Western styles can go together to fit your lifestyle. THE HOTJEM also takes a glimpse into the personal style of its creator – Cameroonian Fashion Blogger, Stylist & PR girl– Mbole Ekaney. THE HOTJEM signifies a strong and confident woman who embraces her beauty and uniqueness.
Although she loves to blog, by day – Mbole is a professional in the Pharmaceutical industry with an educational background in Healthcare Systems and Pharmaceutical Management. She loves what she does as it saves people's lives. Her passion is also seen in her fashion blog as she uses it as a way to reach out to women and promote African designers. She wants her fashion blog to encourage young Cameroonian women  and designers in particular to be able to express themselves, to be bold confident and be creative as we live in a world dominated by men.  Most importantly she wants women to know that it is OK to love yourself and to express this love through your personal style!
For more information visit her blog Site: http://www.thehotjem.com
Her Face Book Page: https://www.facebook.com/thehotjem
Comments
comments