Impressions from the FOAG event in Berlin.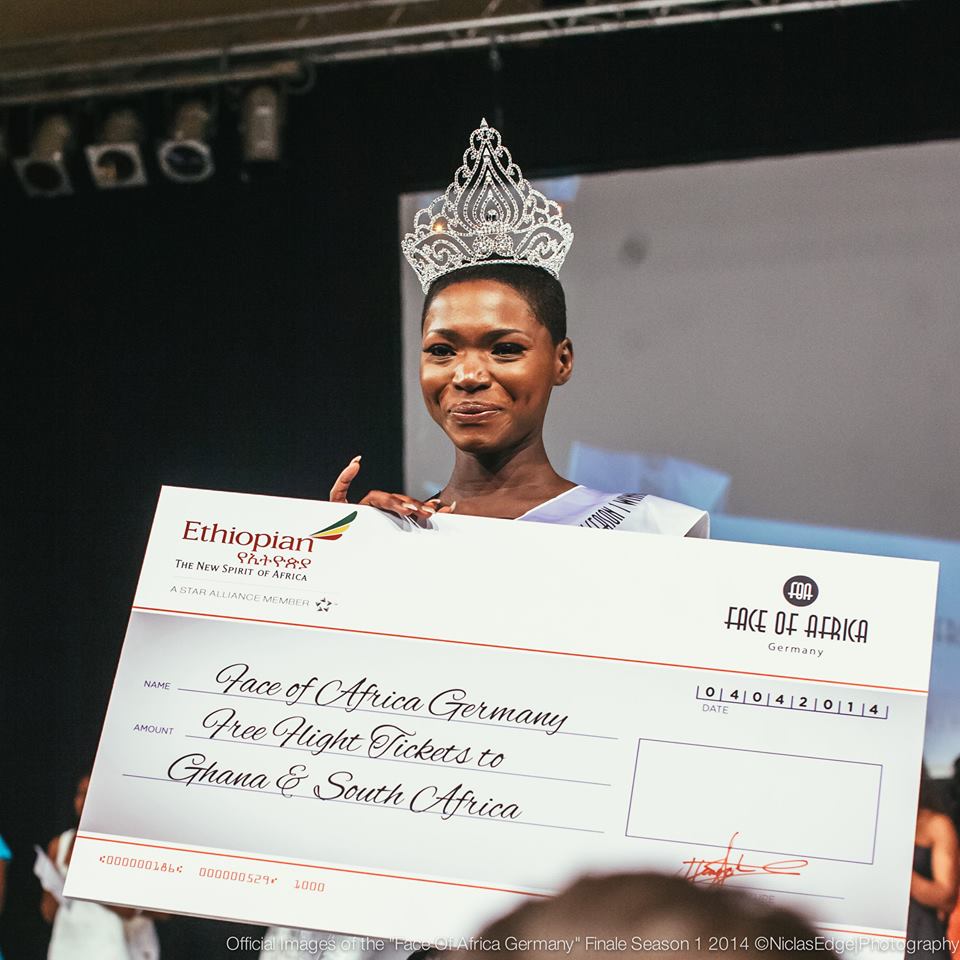 Let me share with you some impressions I gathered at the
Face of Africa Germany
show in Berlin last 4th of April 2014. Put together in a nutshell for you.  The venue itself was really nice and
spacious with a great big stage and catwalk. The lightning inside was quite dimm and gave the hall a very festive atmosphere. It was almost completely packed to the last seat. Everyone
dressed up nicely and many traditional outfits with a modern twist could be spotted among the guests. The girls all looked lovely and had a great attitude and warm smile on stage. The
dresses they were showcasing came among others from
Coko Diamond
of Berlin.  All the contestants looked absolutely stunningto me!  My favourite part of the evening was, when all the girls
performed an example of their traditional dance in their festive attire. At the end, I was lucky enough to have a quick moment with the freshly crowned Miss and Face of Africa Germany 2014 Julee Asamoah, who is only twenty years old and from Ghana. She is such a lovely, humble and motivated young lady who wants to work with children in order to better their lives and be a good role model. Complementing her on her flattering short hair, she shared with me that she only decided to go for a big chop three weeks ago so that people could actually see her face and not just some hip length weave extensions. I salute her for such a great choice since she has nothing to hide.
Comments
comments