African Fashion Day Berlin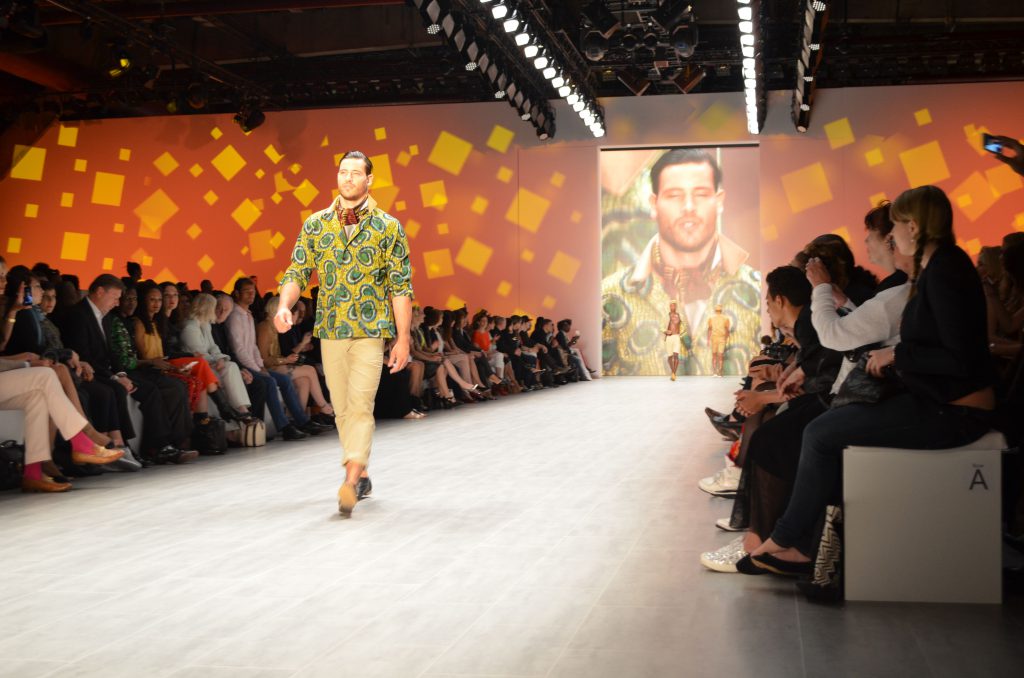 Africa Fashion Day Berlin @ Mercedes-Benz Fashion Week Berlin
Spring / Summer 2015
After the positive response to the first two conversions and our exclusive Fashion Dinner on the 17th of January 2014 Africa Fashion Day Berlin will present 4th time international designers from Africa and the African Diaspora. Patron will be Brian Rennie, the so-called "designer with the Hollywood gene".During our Runway Show on 8th of July at 9.30 pm at the Mercedes-Benz Fashion Week Nigerian Designer Samson SOBOYE will present his colourful and sophisticated collections. Furthermore Nana K. Brenu will show with his label 1981 that a modern design ethos and a rich and vibrant Ghanaian heritage can harmoniously coexist. Finally you will have the chance to look at the modern South African knitwear from MaXhosa by Laduma. His vision is to create a modern Xhosa-inspired knitwear collection that would be suitable for amakrwala, the traditional Xhosa initiantion. Nelson mandela's grandson, Chief Mandla Mandela, was fascinated by Laduma's design and bought even a complete collection. For the show we could also win top model Marie Amière as casting director. Let yourself be carried away by an extraordinary show with outstanding fashion. Before the show, journalists and photographers will have the opportunity to meet the designers during a press conference that will take place on 7th of July at 11 am. Interviews and photos are possible afterwards. Please accredit for this event which will be organized with our partner, the Westerwelle Foundation, separately.
Additionally in cooperation with the Premium Exhibition, four young designers from Ghana, Mozambique, Namibia and South Africa will have the opportunity to present their spring/summer collections from 8th-10th of July. Besides
1981 by Nana K. Brenu and Maxhosa by Laduma the in his home country well-known designer Loux the Vintage Guru will introduce his fancy and eccentric collection to the German audience. 2014 he won the award as best male designer of year Ghana. In addition young designer Alexandra Tamele (Mozambique) will debut with a creative mix of modern cuts and traditional fabriques at an international fashion trade show for the high-fashion segment.
Africa Fashion Day Berlin is a unique communication platform that represents innovative designers from Africa and the African diaspora in Germany. We bring fashion on the catwalk that is modern and cosmopolitan. Our designers are inspired by their individual visions as well as global trends from across the world. Beatrace Angut Oola, Founder of Africa Fashion Day Berlin: "It's time that fashion from African perspectives will be introduced to Europa and especially to the German fashion industry. The young and modern fashion scene in Africa has a great reputation, international celebrities like Michelle Obama, Beyoncé or Lupita Nyong' o are wearing the collections. For us it is important that Africa Fashion Day Berlin helps connecting the creative industries in Europe and Africa."
Press contact:
Africa Fashion Day Berlin
Behringstraße 131
D-22763 Hamburg
info@africafashiondayberlin.com
Comments
comments