Homeland Ghostland Fashion Showcase At The fashNet Event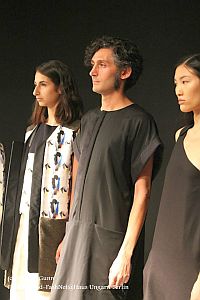 To stand out in life you have to do something outstanding. So does the distinctive label "Homeland Ghostland". The first label to rock the runway at the fashNet Event last week friday in Haus Ungarn Berlin. Homeland Ghostland is defintely an upsiring label to watch out for.
All picture credits goes to Deborah Gunn.
Comments
comments