Africa At the 2018 Fifa World Cup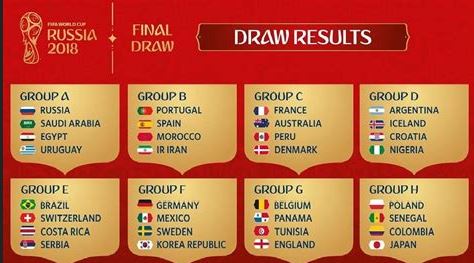 Five African Nations qualified at this year's Fifa World Cup. Which one of them will make it to the finals? Which one of them will go furthest? What do you think?
Will it be Tunisia? Senegal? Nigeria? Morocco or Egypt?
Content Disclaimer
The views and opinions expressed in the video are those of the speakers or authors. Due to the social nature of this YouTube channel, videos may contain content copyrighted by another entity or person. This channel's owner claims no copyright to said content. The channel is used as a messenger and a sharer of information and strives to verify, but cannot warrant the accuracy of copyrights or completeness of the information on this channel.
If you have a complaint about something, PLEASE CONTACT REDLIVE. Any infringement was not done on purpose and will be rectified to all parties satisfaction.
The 5 African Teams at The 2018 FIFA World Cup Best Finish
Comments
comments
Photo By: Redlive Daily YouTube