Beatrace Oola puts African Prints on the German Fashion Landscape.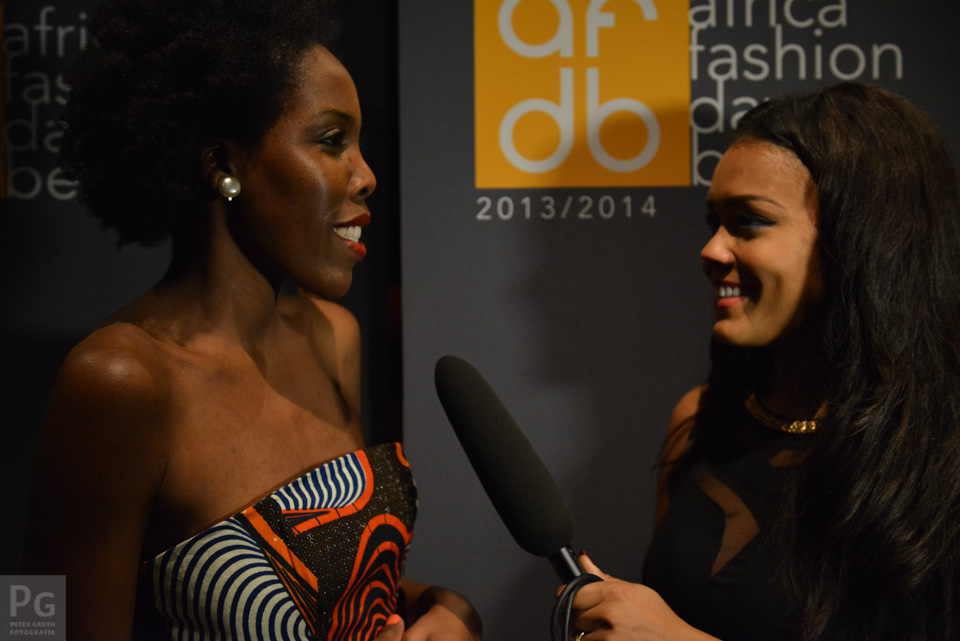 Inspired by a public cause, an idea turned into an impressive project for Beatrice Oola in the year 2012. Beatrace Oola – originally from Uganda – launched the first ever African Fashion Day in Berlin, that has been taking place twice yearly since then within the framework of the Mercedes-Benz Fashion week in Berlin.
In an interview with Afrobizgermany , Beatrace O. expressed her passion for fashion and projects as an entrepreneur. There is no way we can talk about African Fashion in Germany without mentioning the AFDB.
The Africa Fashion Day Berlin has grown in to a unique communication platform that represents innovative designers from Africa and the African diaspora in Germany. It brings modern and cosmopolitan fashion to the catwalk. The designers are inspired by their individual visions as well as global trends from across the world. Prominent designers like Arrey Enow, Adama Paris, Romero Brian , 1981 by Nana K., Brenu/Maxhosa by Laduma, Loux the vintage Guru and other designers from Africa have featured at the AFDB.
In an exchange with Beatrace, she mentioned that there are great projects in the pipeline with designers of African heritage. Maischna Magazine will definetly stay close to Beatrace O. and will keep you updated about her progress. Visit our picture gallery for more pictures of the summer 2014 AFDB.
Comments
comments