Make up brands for black skin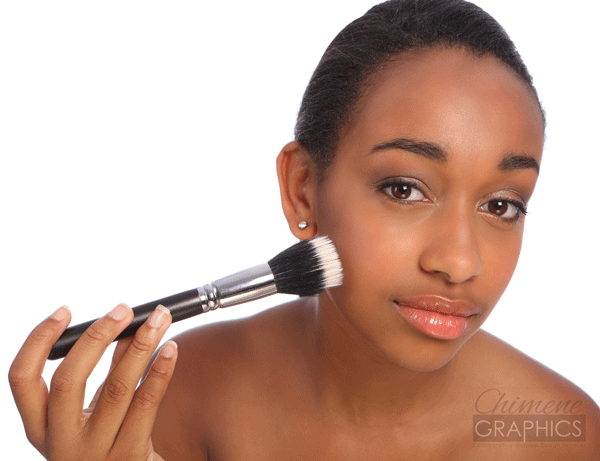 Here is a list of make up brands for the Black Queen!
Fashion Fair
One of the largest Black-owned cosmetics company in the world began when Mrs Johnson, the creator, noticed models, in the Ebony Fashion Fair show were mixing foundations to create the right blend to match their skin tones. She then created a line to meet the specific needs of Black women.
Black Opal
Black Opal offers a line of makeup specially designed to address the beauty concerns of women of color. With an impressive range of formulas and a stunning collection of shades Black Opal makeup complements and enhances a woman's natural beauty.
Iro Cosmetics
Looking for cosmetics that contain natural ingredients that nourish and improve your natural appearance?
Iro Cosmetics might satisfy your needs with its botanical ingredients that are naturally anti-aging, protective, restorative, and corrective; Iro Cosmetics blended in earth derived pigments and created cosmetics that are natural, non-comedogenic and paraben free.
Iman Cosmetics
IMAN Cosmetics, Skincare and Fragrances are designed for African American, Asian, Latina and multi-cultural women with skin tones in a myriad of shades. The brand offers skincare and cosmetics, including 16 foundation shades.
IMAN Cosmetics, Skincare and Fragrances are sold throughout the world including the United States, Canada, UK, France, Brazil, Africa, and the Caribbean.
Sacha Cosmetics
The foundations and powders perfectly match from the lightest to darkest complexions and all the exotic tones in between. They are specially formulated never to leave your face ashy or two-toned. Regardless of your complexion, you never need to blend our foundation onto your neck to get a natural-looking finish.
Sacha products and colors look exquisite even under the harshest conditions, the foundations do not look or feel oily. They have excellent coverage and are yet lightweight on the skin. They have superior sun protection and never look chalky or ashy even in the brightest lighting.
Sacha makeup colors are vibrant and exciting and stand up beautifully even on hot, humid days. The eye shadows are designed to look equally beautiful on all skin tones and the color you see in the container is the color you get on your skin. They have excellent staying power and look "just applied" for several hours.
Elessia Cosmetics
Make up brand geared towards Black Queens.
InferFace Cosmetics
'Remaining true to the overall philosophy of the line, Interface color cosmetics offers a complete collection of skin-caring shades, textures and finishes that complement the woman of color. Interface offers high pigment hues of eye, cheek, and lip colors especially formulated to bring out the beauty of your skintone.'
Flori Roberts
Cosmetics brand developed specifically for women of color.
Joy Lorraine Cosmetics
JLC offers a quality line of skin care and makeup products to enhance the beauty of women everywhere.
b.l.a.c. minerals
b.l.a.c minerals produces pure natural cosmetics for women of color and createshigh quality makeup made from the best ingredients. The brand offers products that are healthy and natural.
The benefits of b.l.a.c minerals are clear: NO Fillers and use of irritating ingredients, Lightweight and long lasting, Provides the most natural look and feel, Healthy and improves skin.
black|Up Cosmetics
All products are developed by a team of professional makeup artists and are specially formulated to meet the unique needs of women with deeper skin tones.
Comments
comments