Songwriter Marcos Santos da Silva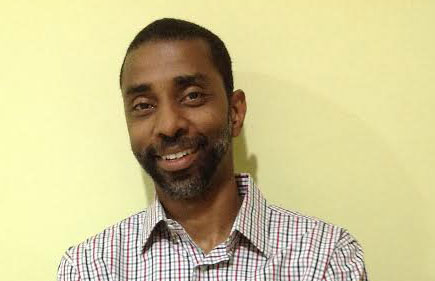 Marcos Santos da Silva is a songwriter, lawyer and member at the Songwriters Club of Brazilan in Rio de Janeiro, Brazil.
The 45 years old of African descent is married to Tatiana for 10 years and has two children Manuela, 5 years and Haniel, 10 years .
The talented musician names his wife as the person who inspires and encourages his projects.
Since his childhood he always had had a keen and distinctive musical taste.
After a day of work, when he comes home and spends some times with his family,  he would give himself to his hobby: instrumental music .
Santos da Silva is a lover of Progressive Rock Synthpop. His songs follow and combine these styles with their own characteristics such as dense arrays, with intense, disturbing and constant beats, always looking for a sound to increase self-esteem and reflection.
He has produced several songs that are ready to be used as incidental music in movies, sitcoms, clip and video games software as well as to composers who need melodies to the lyrics.
His music can be heard and downloaded through the site Clube dos compositores .
For more information and feedback contact msleco@bol.com.br .
Comments
comments