Learn How to Cook African WIth Aunty Zee (SUPA)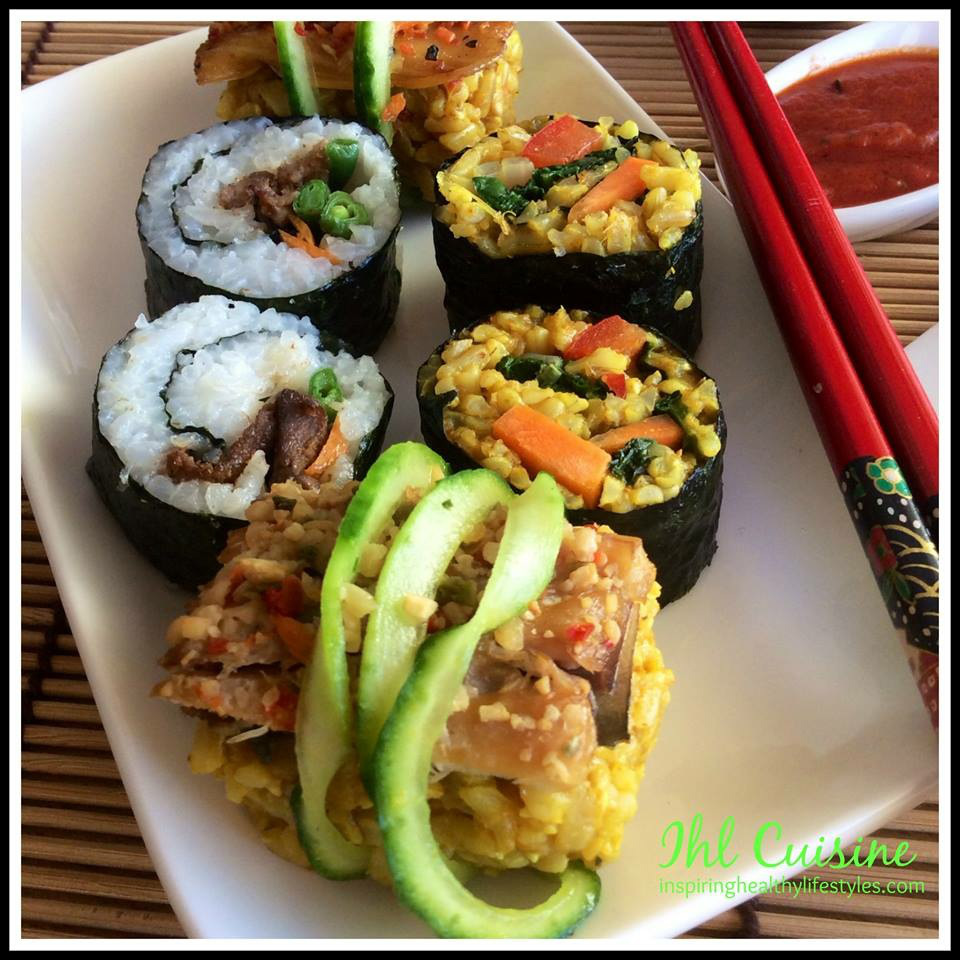 We all think African dishes are calorie bombs right? That is what I use to think before I was introduced to this amazing blog by an awesome lady originally from Cameroon called Zita Bernice Tiena. A Public Health Research Associate currently finishing her PHD in Public Health Nutrition. Her blog called 'Inspiring Healthy Lifestyles, From Heritag (IHL)' is a guide to healthy, science-backed African nutrition.
She is the first person I have come across who has succeeded in marking our freshly cooked African Dishes in a way that will leave you with an AHA effect. You will need to double check to notice that her 'spring rolls are made out of Kokki beans (aka moi moi) and not flour. To tell you how much Zita has evolutionised the African way of cooking, making heavy become light, her cooking skills come from traditional conservative to modern, from tasty to delicious and served like she was a 5 star chef.
No matter what Zita tries out in her 'Zeelicious laboratory', it is for a purpose. She was thaught to cook by her mother but what inspired her to blog and share her million dollar recipes with the rest of the world is another story. In life things happen for a purpose. If this is her destiny, then Mama Africa should be proud, she is an inspiration to me and  somany out there. What exactly happened and how it changed her life and those around her….
Find out in our interview with  Mrs Zita Bernice Tiena Public Health Research Associate currently finishing her PHD in Public Health Nutrition, Entrpreneur and Mother.
MM: So tell us, you write about Inspiring healthy lifestyles from heritage, where is your heritage and what was that thing, which made you want to inspire people about living and eating healthier?
ZBT: Thank you for the opportunity to talk about healthylifestyles from heritage. My parents, grandparents and greatgrand parents originate from Africa. So I would say my heritage is African. My inspiration for motivating people to eat and live healthy is my daughter Jemima. She's the reason I started blogging about food  in 2010 when I was diagnosed with gestational diabetes  – a condition that affects overweight and obese pregnant women – during her pregnancy. As a result, I was put on insulin on a daily basis. During that pregnancy I could eat nothing else but African food like Ndolé, Egusi pudding, Sese plantains etc.  Unfortunately, my dietician who didn't have the knowledge on African food and their nutritive value put me on a strict "European" diet. I knew I would not maintain it for long so I decided to do research because I wanted to know if African food was healthy and if I could lose weight on an African diet. As I researched I discovered that our food are among the healthiest food in the world and preparing them the healthy way could promote health and prevent diseases. So I decided to focus on nutrition and health which I did at the masters level and currently as a Phd. Candidate and share my knowledge because you know what? The best information is worthless if not shared with others who might benefit from it!
MM:  For someone like me who does not eat African on daily basis because I think most African dishes are calorie bombs and take quite some time to be prepared. How can you challenge me on that?

That's what most clients who work with me for the first time say but I believe and I have learnt that. Every food can be a calorie bomb or a healthy dish depending on the way it is cooked. There are two main reasons why African food is high in calories and fat today. First of all, the use of  a lot of refined products which is a result of the process of industrializing food. People cook with refined or processed food which are high in calories because of the additives used to produce them instead of using fresh out-of-the-farm unprocessed foods which are nutrient-rich and naturally flavored. Secondly, increase in purchasing power and wealth has caused many Africans to eat a lot of meat and use a lot of oil when cooking. If we go back in time to about 60 years ago, you would agree with me that our great grand and grand parents prepared food differently. They used less oil and did not eat meat every single day. The reason being that they could not afford oil and meat like most of us can today. So we can actually prepare and eat African in a healthier way. On the other hand, I agree with you that our typical African dish can be time consuming. But then preparatory work has to be done to plan a healthy meal. So I recommend, we take time to plan and prepare our meals for effective and more efficient less time-consuming cooking.
MM: Growing up in Cameroon how much time did your mum spend in the kitchen and how much do you spend in the kitchen and what makes the difference in your cooking style?
It was a huge priority for my mum to prepare food from scratch and feed her family with freshly-made unprocessed food. We were not even allowed to buy food by the road side so she made lunch boxes for all of us to take to school. She spent way to much time in the kitchen to insure that we ate the best and healthiest food possible and taught.her girls how to prepare these meals. All I know I learnt from her and I will be forever grateful. As for me, I call my kitchen "The Zeelicious laboratory". That alone will preach won't it! Just like mum, I spend a lot of time in the kitchen. That's where my creativity blossoms. I actually have an office corner in my kitchen where I sit to note foodspirations I want to try out.  I also spend a lot of time trying out recipes I am in the process of creating, it can be frustrating sometimes but it's my adrenalin kick!
MM: What is your favorite African dish? 
Mmmm this one is tricky! A favorite African dish I do not have. I love African food so much that I cannot pick a favorite. That will just be unfair to the rest of my delicious meals. But let me just say I love dark leafy greens sautéed simply with lots of onion, tomatoes and habanero pepper.   
MM: I also read somewhere that you cater privately too, can you tell us more about that?
Yes, I do! A friend of mine asked me to help cook three dishes for a meeting he was hosting which I did. I prepared Eru aka. Efo riro, Koki aka. Moi Moi and meat pie. The meeting didn't even end before I started receiving calls. The men requesting to marry the girl who cooked so distinctly delicious food  LOL and the women who wanted to know which girl cooked and where she has been hiding. The rest is history. I've been catering in small scale since then!
For her contacts and recipes check:  http://www.inspiringhealthylifestyles.com/?page_id=887

Comments
comments