When Davido Says 2015 Is His Year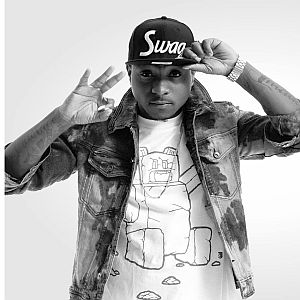 Picture credit:https://www.facebook.com/iamdavidohknmusic
God is Great , New life, New beginnings, New Album , It's our year. Those are the words David Adedeji Adeleke aka Davido used to express his feeling when he posted a picture holding his daugther's finger on facebook.
This year has been a year of great achievements for the HKN Music boss. First we got pictures of his new born baby girl he calls "my pumpkin". Mid June this year, pictures of his graduation from University went viral.
Furthermore, he announced on Instagramm his acclaimed most expensive video of his career,  with the words 'Fans Mi' feeturing US rapper Meek Mill which got more than a million views in just 10 days after its official release!
More to that, he posted a picture on FB after reneweing his multimillion naira contract with telecommunication outfit, MTN.
Picture credit:https://www.facebook.com/iamdavidohknmusic
To crown it all he took home the 2015 MTV Africa Music Awards for Best Male in SA. He is expected to release his full sophomore album later in the year as an earlier release date was postponed.
Dear Davido Godd has been good to you indeed! Maischna Magazine says congratulations and Thank You for all the great hits!
Picrture source:https://www.facebook.com/iamdavidohknmusic
https://youtu.be/huGxk7UUw5k
Comments
comments