Poor organisation, great initiative!! The Miss Africa Contest 2012 in Essen-Germany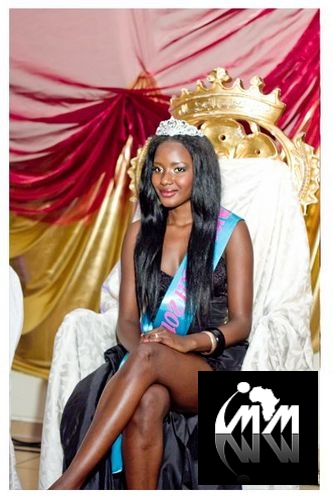 After the widespread promotion for the long-awaited, first ever Miss Africa Beauty Show, the event's implementation last Saturday in Essen-Germany, was not up to expectations of it's audience. Faces of Africa, as the show was dubbed featured 13 contestants from Cameroon,Congo, Ivory-Coast, Kenya, Sierra-Leone, just to name a few.
Right from the disorganised programme to the poor lighting, terrible sound and almost hostile moderators, the event was certainly wanting in many areas. Moreover little was done to welcome or brief the press.
Kudos to the patient judges who braved the drawn-out programme to finally crown the Miss Africa at the shocking hour of 5 am. Or was it 6am? The jury, made up of a photographer, a director of a modelling agency, an export trader, and a designer, patiently looked on as the loud moderators tried to keep an increasingly impatient audience entertained. After all, the show was slated to have begun at 9 pm but did not really kick off until after midnight.
Feedback from the public later on was mostly negative with comments such as "catastrophe", "wasted money", or "typical – poorly organised". Positive impressions were made by Nigerian music star DonTom of the "I don see my wife fame" who had the crowd dancing away in excitement.
The real stars of the evening were the 13 contestants who had been on their feet since 12 pm that day. They strutted their stuff down the red carpet catwalk, first in swim-suits, then in African wear and finally in self-designed evening gowns. The girls kept their smiles pasted on even when the rowdy audience got disrespectful and at times sexist.
16-year old Aminata Sillah of Sierra Leone was finally crowned way past her bed-time and got to take home the 1000 Euro prize money. In a Maischna interview, the exhausted but ecstatic winner thanked her family for their tremendous support and made it clear that her priority was still finishing up school.
Maischna commends the show's organisers for this great idea – this was the first time that a beauty contest showcased African beauties from across Germany. Events like these can raise awareness about African Fashion/Entertainment professionals in Germany. They can lend a hand in building bridges between African migrant communities and their host country Germany. Integration is a two-way lane and entreprenuers of African origin would do well to take note of obvious things such as getting acquainted with German law, in order to set up successful business ventures in Germany and earn respect in the community. Anything less risks recycling old-age stereotypes of an African get-rich-quick mentalityhat sacrifices quality for profit.
Will you be at the Miss Africa Beauty Contest 2013? We certainly hope that the show's organisers will learn from this year's mistakes to put on a much more professional show next time round. For now, some impressions from the event.
Comments
comments