Movers & Shakers from the African Continent: Meet Isabel Dos Santos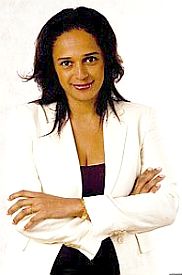 Net Worth: $3.5 BILLION, Industry: Diversified, Country of Citizenship: Angola, Age: 41,Number of Jobs Created: 3,378. Isabel Dos Santos is one of the most powerful women in Angola. Isabel is the first daughter of Angolan President, José Eduardo dos Santos.
Isabel Dos Santos made her first fortune at the age of 24 by securing lucrative government contracts. In 1997, she invested in Miami Beach, a trendy restaurant in Luanda, Angola. She is also involved in Angolan state-owned diamond mining company Endiama, Omega Diamonds and Trans Africa Investment services.
Comments
comments