Never A Day Without Anansi!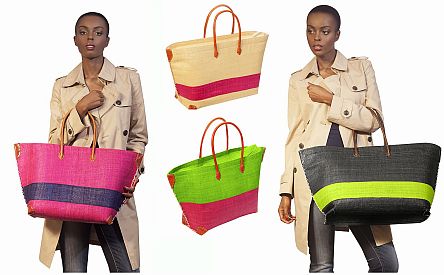 There is no occassion you will have without finding a suiting handbag from the Anansi handbag collection for women. Whether grocery shopping or  a night out with friends, the Anansi bag collection offers a wide range of handbags designed in different prints and colours with an accent of african chic.
Anansi, is a luxury handbag line created in 2014. The company was started by Samantha White whose vision was to bring African-inspired luxury leather handbags to chic woman who yearn for colour and print.  The name Anansi originated in Ghana, West Africa, where oral stories of wisdom were widely told.   These tales were represented by a clever spider named Anansi who spread the stories across the   Caribbean, South America and North America. Much like the Anansi stories, Samantha has drawn   inspiration for her handbag line, from her varied heritage and travels—born to Jamaican parents,   raised in Canada, and now splitting her time between Ghana and the UK, her life is a mixture of   many places of the African diaspora.  The Anansi range features handbags to be integrated into a woman's everyday wardrobe while   adding an afro-chic twist. The vision is to create a line that can take you from work to play and day  to night while still inspired by the iconic prints and weaves popularized across the African continent.
Comments
comments