Cameroon Business News #InvestmentAfrica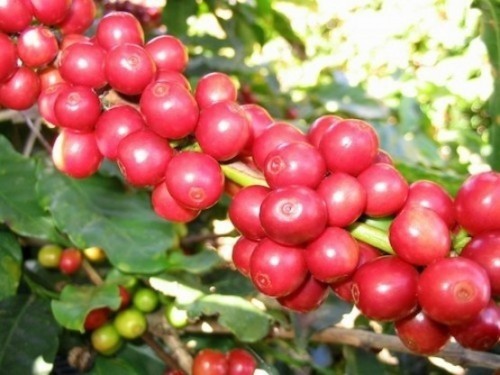 Since May 2006, when the first company entered (Société des eaux minérales du Cameroun) the Douala Stock Exchange (DSX), Cameroon's stock exchange, this financial market has had a total of only 500 billion FCFA in stock market capital, stated Finance Minister Alamine Ousmane Mey, during a presentation at Cameroon Business Forum (CBF) – an exchange platform between the government and private sector business entities. The Finance Minister also specified that DSX capital represents barely 3.25% of the country's GDP against the banking sector's 16%.
This nine-year performance for the DSX, which was created in 2001, but began activity in 2006, is all the more worrying as, according to the Minister Alamine Ousmane Mey's figures, the share portion of this financial market totals only 164 billion FCFA, compared to the bond compartment's 337 billion FCFA. Yet, when the DSX was launched, the Cameroonian government wanted to list some ten companies in the first five years of operation. Fourteen years after being created and nine years after its launch, the DSX has only three share listings: SEMC, Socapalm and Safacam.
Call for tenders to create a potato-processing plant in Cameroon
Business in Cameroon) – The Cameroonian Ministry of Industry has just issued a call for tenders to hire a research firm to conduct a technical, institutional and financial study on behalf of the government to create a potato-processing project for Kumbo in the North-West region.
According to statistics provided by the National Potato Revival Programme, Cameroon produces between 220,000 and 400,000 tonnes of this staple each year, depending on the climate and other natural factors.
Seventeen percent of production is exported to neighbouring countries. Over 80% of national production originates in the West and North-West regions.
The international Cameroonian coffee festival, Festicoffee 2015, will take place from April 23-25 in 23 towns and cities
The 2015 edition of the International Cameroonian coffee festival (Festicoffee) will take place from April 23-25, 2015 in the Yaoundé Palais des Sports. Sticking to tradition, this coffee celebration put on by the National Cocoa and Coffee Board (CICC) and the Ministry of Trade will involve coffee tasting in 23 towns and cities.
Festicoffee 2015's theme will be: "Women in coffee". According to the organisers, this theme will focus on the little known role women play in coffee cultivation in Cameroon.
Indeed, in the main coffee production areas, the West and North-West, traditional practices have thus far not recognised women's rights to own land as land traditionally belongs to men. Women simply farm the land. It is rare to find female coffee farmers in the strictest sense of the term as the women work on plantations owned by men and have no control over their income.
Source: http://goo.gl/EkLWaM
Comments
comments