Eyum Anneh Cultural Fiesta 2015 – Under The Patronage Of Mr. Arno Klare (Member of Parliament-Germany)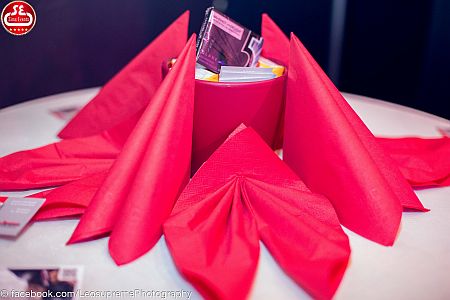 As the countdown goes on, I want to remind you of  this year's Eyum Anneh's cultural Fiesta with a special interactive discussion with the first member of German parliament of African descent – Dr. Karamba Diaby (MdB).
As Keynote Speaker, Dr. Karamba Diaby will present an interesting talk on "Participation and Political Engagement For Migrants" on Saturday 29th August 2015 Mülheim an der Ruhr. It is important to make the experience with Dr. Karamba Diaby who has broken the cultural barrier. Let his story be your impetus to ascend greater heights.
In a distinguished welcome note, the patron of the event and member of German parliament, Mr Arno Klare will address participants, dignitaries, guests in the Saturday occassion in Gaststätte Union Mülheim (Styrum) Ruhr. The line-up of the main activities is indicated as thus:
Friday 28th August 2015 | Venue: Medienhaus | Time: 17:45 hrs
1. Panel discussion
Theme: Migrants and communal development – does immigration enrich German politics?
2. Talk Presentation
Theme: Participatory opportunities for migrants and migrant organisations in communal development politics
Speaker: Mrs Dorea Pfafferott (SKEW – Servicestelle Kommunen in der Einen Welt, Bonn)
There shall be refreshment, cultural dance entertainment and music to keep you lively throughout the period
Saturday 29th August 2015 | Venue: Gaststätte Union | Time: 20:00 hrs
1. Mukonge Cultural dance Display – MECUDA-NRW e.V.
2. Talk Presentation
Theme: Participation and Political Engagement For Migrants?
Keynote Speaker: Dr Karamba Diaby
This talk will be followed by an interactive session, questions & answers, comments and observation as Dr. Karamba Diaby shares his experience on what it takes a migrant to become a member of German parliament.
3. Mega Fundraising for disabled persons
Meanwhile the football star Gerald Asamoah, the cameroon music icon Big Benji Mateke and other dignitaries will be there to support raise funds to assist disabled people in Cameroon, we invite you all to join this humanitarian effort in helping the disabled.
4. Live Music / Aftershow Party
To make your day more entertaining and worthy, we have put in place an event recreation package, whereby MECUDA NRW e.V. leads cultural dance with Mukonge dance, live music presented by the German band «Liederlich «.The event will be concluded by an aftershow party led by Big Benji Mateke with 100% Cameroon Makossa. Get a flavour of Benji Mateke here :https://www.youtube.com/watch?v=70WgaHjBknw   or  https://www.youtube.com/watch?v=fvnwM_ulAXs   or https://www.youtube.com/watch?v=0e4aIqRwu4k
There will be good music, refreshment and dance animations to keep you lively and so, you make a great weekend with Eyum Anneh & Co. e.V. in The Cultural Fiesta 2015.
Details of the event have been summarized for you on http://www.eyumanneh.org/event
Comments
comments