Follow My Footsteps: latest album from singer/songwriter, Genda/Ahmed Nyei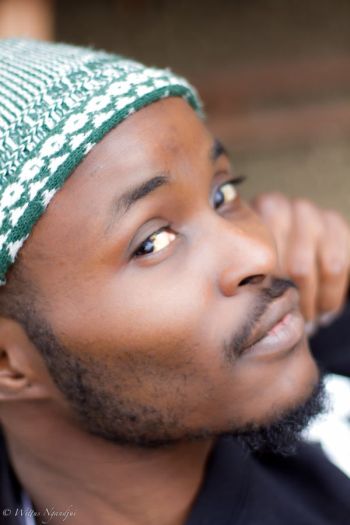 Musician Genda invites you to follow his footsteps in his latest album. Born in Cairo, Egypt to Liberian parents, Ahmed Nyei and Genda are two sides of the same story, told through poetical lyrics and an endearing down-to-earth style – on and off the stage.  For more about his musical style, the importance of family and his life philosophy watch an interview Maischna did with him early in 2013. You can also listen in to a talk he gave at TEDxKöln in June, just before the release of the first single on Follow My Footsteps the following month.
A soulful female voice opens Follow My Footsteps: "different people in different places / live the same life with different faces." The lines give the listener a taste of what awaits them if they allow themselves to embrace the concept behind the music, the idea of sameness in spite of difference, morality and acceptance.
"Walk with me in your own shoes / run with me on your own two / jump with me by your own rules /would you please, follow my footsteps," Nyei sings in the title song, inviting the listener to follow him on his life's journey without necessarily denying the listener's own experiences or the contradictions they bear. In turn, this core concept is mirrored in GENDA's music, a band that could not be more different when one looks at the cultural and musical backgrounds of the various individuals that make up the band. Yet seldom has contrast sounded so complete: a profound mix of storytelling, soul, world music and pop.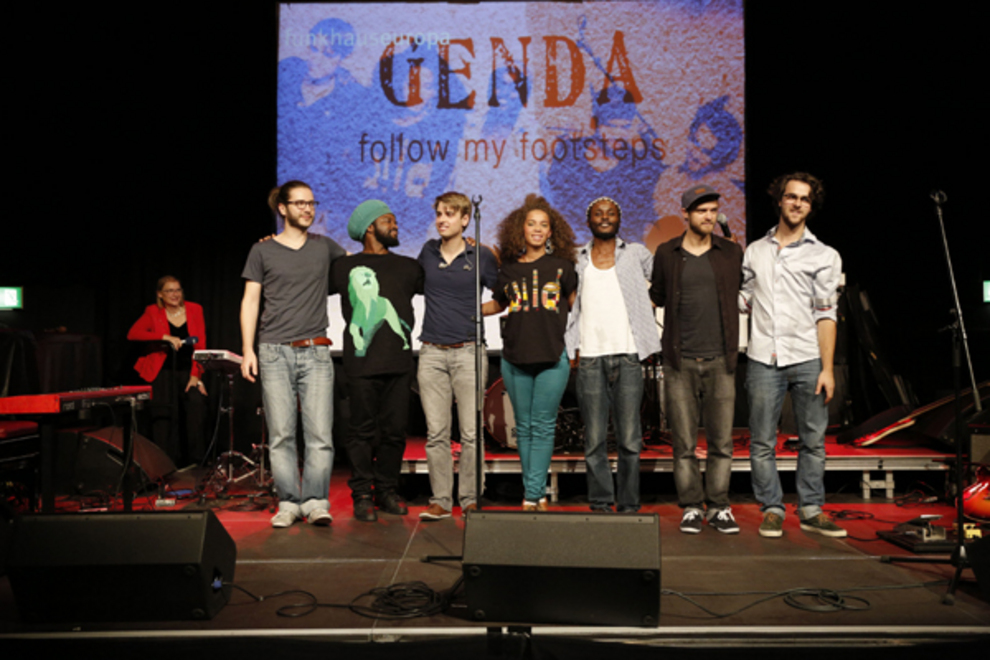 It took close to eight years from the initial idea for Follow My Footsteps to its final realization. It was a time in which the project was exposed to different influences and could develop into the piece of work that has been commercially available since 26 August 2013. The project was handmade and self-arranged right from the beginning. Not only was the album recorded with analogous instruments by Nyei and the band but each CD is also a unique, handmade piece. Consider, for example, 7 different album covers– inspired by GENDA's music and texts – which served as a canvas to, and were painted by individual artists during live concerts by the band (vimeo.com/gendamusic/art). It is clear then to see that GENDA is about more than just good music – it is also an experience that touches all senses.
Different Faces, the album's first single, was released on 12 July 2013, a song that captivates not only because of songwriter Nyei's eloquence and special talent for observation but also because of the harmonious interplay of instruments. Different Faces is available for free download on the GENDA homepage, linked to an invitation to all listeners to take on a creative role in the video to the single. Anyone could send in a clip they had recorded themselves which GENDA used for a video collage.
All participants will receive the upcoming album at no cost (detailed information on the video project is available on gendamusic.com under "Be Different – Be You – Be a Part of Genda").
Comments
comments