The FashNet 2018 Runway and Awards Show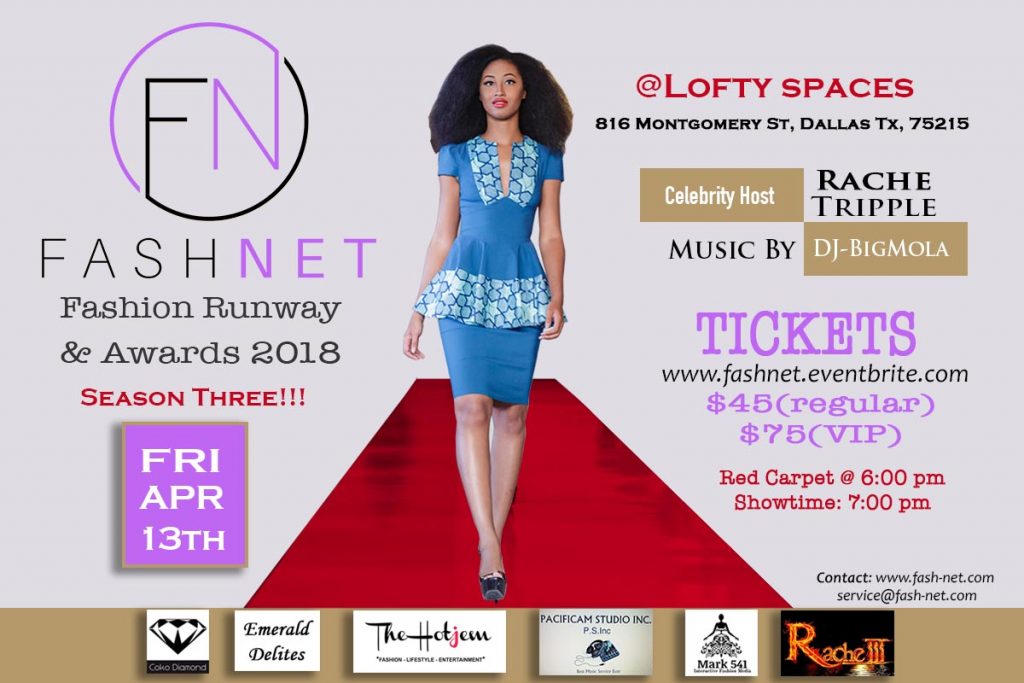 FashNet is a unique fashion and entertainment event bringing together talented emerging fashion artists from within the fashion industry to a spectacular high-end fashion show. It was created to provide a fashion networking platform for ambitious uprising Fashion Artists (stylists, models, designers, make-up artist, photographers, entertainers and many more) to expose their talents and enhance their visibility to an audience of fashion forward men and women, boutique buyers, celebrity stylists and members of the media.The event will be graced by different fashion shows, a talent award ceremony and various entertainment highlights.
Each fashion show will be collaboration between a designer, makeup artist, hair stylist, choreographer and models and will throw a limelight on various aspiring fashion artists, giving each artist the opportunity to present their work of art to the public.
This year, fashNet will also launch the fashNet Emerging Artist Awards. The award ceremony will take place during the event night and the winers in the various award categories including Fashion designer of the year, Model of the year, MUA of the year and so many others will be announced.
More information @ http://fash-net.com/
location: Lofty Space -816 Montgomery St,
Dallas, Texas 75215
Date and time: 13th April 2018 from 7:00 pm
Comments
comments
Photo By: Fashnet Event Dallas